Let's learn more about how you can print designs on a t-shirt and find out which one suits your ideal cloth printing out of various production techniques!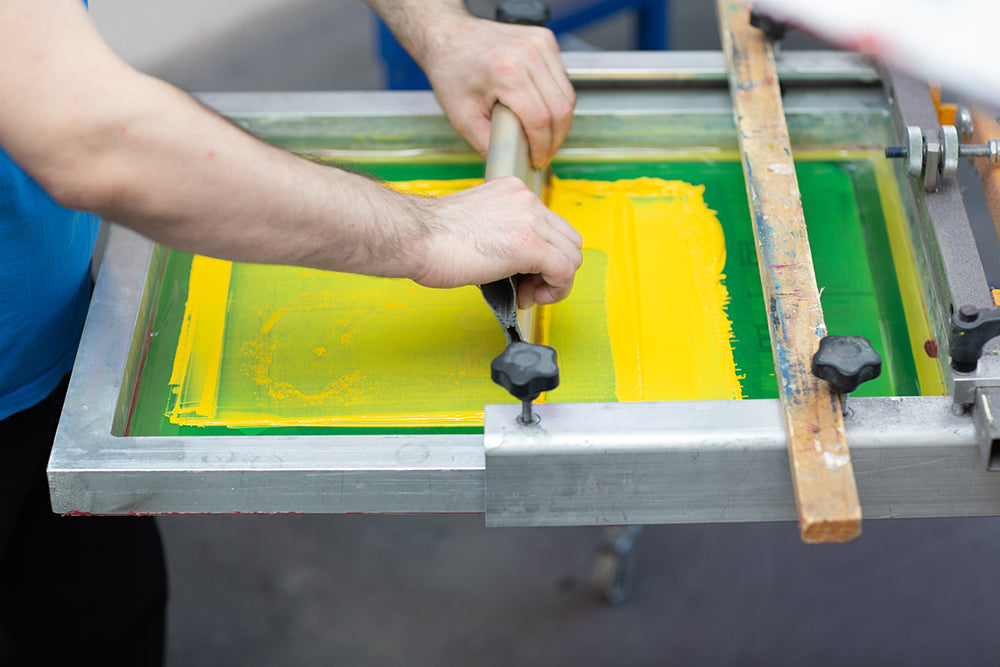 Fashion trends develop rapidly, but wearing print T-shirts is a fashion statement that will not go away anytime soon. There are many T-shirts with interesting print designs sold in the market. It is an affordable fashion item. Thus it would be a waste not to ride on this trend.
THE STEPS TO PRINT A SPECIAL DESIGN ON T-SHIRTS
Looking unique with T-shirts is very easy. You can come up with a print design to put on a T-shirt. It would be a really fun way to create your own signature style.
The idea to design a unique print on a T-shirt is also famous among business owners to create brand awareness. Generally, it takes several steps to make print designs on T-shirts. The process is not as difficult as it should have been in the past. Here are the steps:
Coming up with the right design.

Knowing how many to produce and budget availability.

Choosing the technique to apply on the T-shirt.

Looking for the right tool.

Selecting among T-shirt fabrics and models.

Submitting the final design file.

Checking on the proof before production.
As seen, there are many things to learn when you want to print a custom design on T-shirts. It is necessary to pay attention to all of those steps so that you will get the optimum result. Each of the T-shirt print steps will be discussed in the following sections.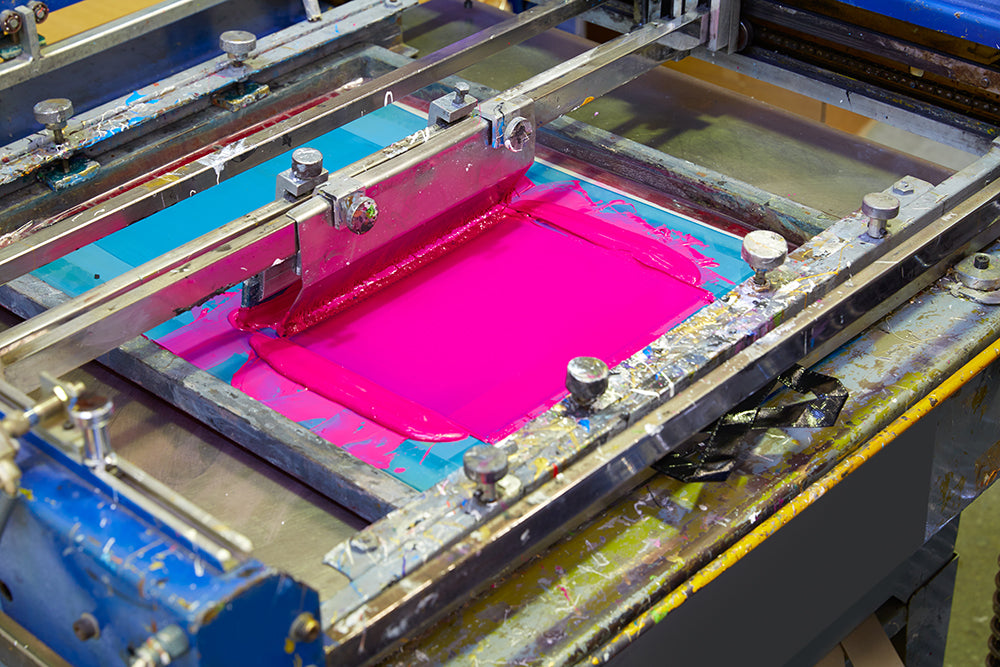 WORKING ON T-SHIRT DESIGN: SHOULD YOU HIRE SOMEONE?
To print the T-shirts, you should have a design ready beforehand. The process of creating a good design is taxing, almost harder than printing it. If you are a gifted artist who can operate graphic design tools well, this process should not be too difficult.
However, many people are unable to operate graphic design software to create design prints for their T-shirts. In this case, you should consider hiring a graphic artist. They would be able to make the perfect print design for your T-shirt project.
About the T-shirt design should be able to follow these criteria:
1. CREATING A DESIGN THAT FITS THE BRAND
The first criterion of good print designs on T-shirts is to fit the brand. A brand can refer to anything, not only a business brand. Even a person might have their own brand of identity. The custom print on one's T-shirt should be able to represent it.
As an example, a company has a sustainable approach to its business practice. If it designs a company's T-shirt, the print is likely to have a design that fits the message. Commonly, people will have recycling, green earth, or environment quotes on their T-shirts.
2. THE MATCH BETWEEN T-SHIRT COLOR AND THE PRINT
Another criterion for decent print designs on T-shirts is a good match between the print and one's T-shirt color. This may not sound significant, but you will be surprised to see how it matters. A poor match between the two may lead to the print being ineligible or even looking unattractive.
For example, you want to print on a dark-colored T-shirt. If you are using a dark color for the print design, it will not show up on the fabric. When you print on a dark-colored T-shirt, you should choose a light-colored print and vice versa.
3. IDENTIFYING COMPONENTS IN THE DESIGN
Even in a simple 2D print for the T-shirts, components are important. A good artist can fit so many contents in a design. That way, the result of the print looks good and unique. The components of one's print design can be very varied, including:
Imagery (can be drawings or pictures)

Typography (including fonts)

The colors included in the print designs on T-shirts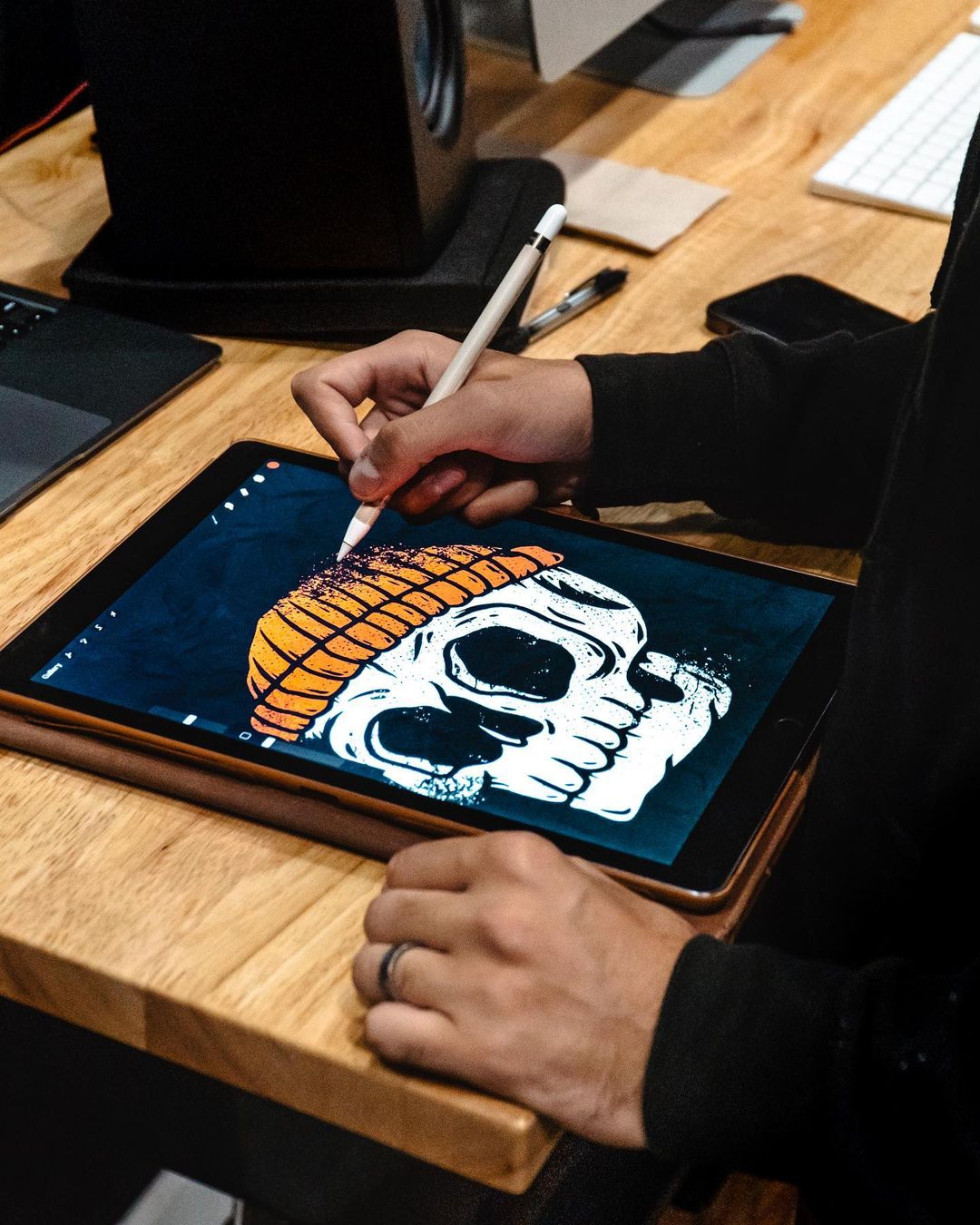 UNDERSTANDING THE NEEDS AND BUDGET LIMITATION
It is not cheap at all to create a custom print to put on a T-shirt, especially if you want to produce high-quality T-shirts for your cause. The process takes a lot of time and craftsmanship, even if it just looks like your print on a piece of fabric. Paying for such skills and technology can be expensive.
Because there is a budget limitation in the T-shirt production process, you should make every print count. Some people may produce T-shirts that do not fit their targets. Here is the guideline:
Ordering T-shirts in bulk because would be cheaper than ordering in small numbers.

If it is for a specific known group, immediately take note of each person's T-shirt size and the total number of people in that group.

If it is for unknown targets, order products in varied sizes and produce higher quantities for certain T-shirt sizes.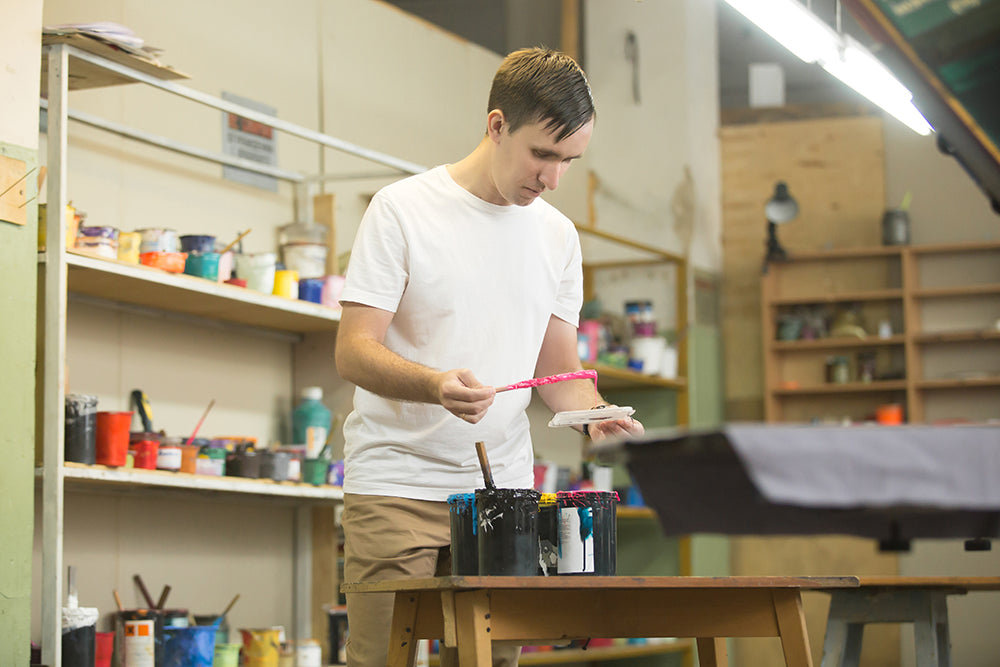 RESEARCHING THE VARIETY OF METHODS TO PRINT ON FABRIC
The industry recognizes several methods to print safely on a T-shirt fabric. Each method has its strengths and drawbacks. Generally, your choice of method to print design will affect the following aspects:
The method will affect how the design looks on the fabric.

It will influence the choice of T-shirt fabric used in print design production.

It will tamper the production time as some methods to print on fabric are more time-consuming than others.

It will affect the total cost of producing print designs on T-shirts.
As seen, the impact of the chosen method is very significant. You should get to know each method to print the T-shirt before deciding what would be the most suitable one for your project. The following list shows several methods known in the industry:
1. VINYL GRAPHICS
There are several characteristics that people would see in vinyl graphics print. When it is touched, there seems to be more body on the print. The design becomes more dimensional. You can feel the texture as you run your hand on the T-shirt surface.
To get such results, people conduct transfer print. It means to transfer the design onto the intended fabric. This method is quite durable as the print attaches itself to the fabric. It is a perfect method to print simple T-shirt designs or orders in small quantities.
Advantages
:
It suits T-shirt designs that incorporate bright colors.
It stands out and will have a vivid print design color.
Disadvantages
:
The process takes a very long time because the print design technician needs to do it for each T-shirt, one by one.
It can be a costly T-shirt project.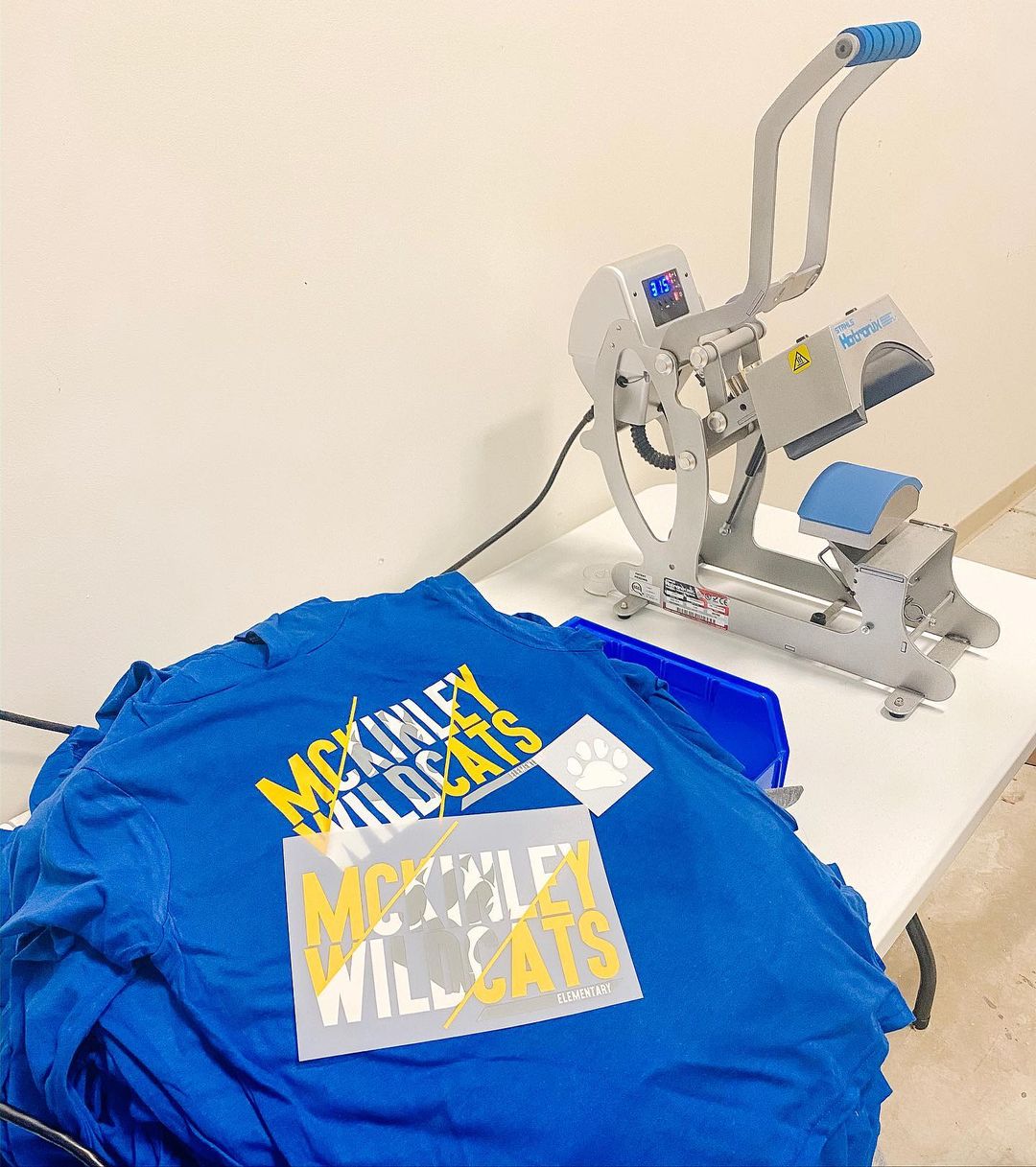 2. SCREEN
Meanwhile, screen print is perhaps the most common method used to print on fabric. Traditionally, people will make print designs on T-shirts through the print method by hand. However, more modern machine technology has been introduced in the industry.
Advantages
The method is very reliable.
It is a very affordable method.
Screenprint will yield a high-quality result.
The bright-colored design will pop up on dark-colored T-shirts.
It is a perfect method for T-shirt print design orders in large quantities.
Disadvantages
This method is not suitable for a sudden design change.
Colorful T-shirt designs would be very costly.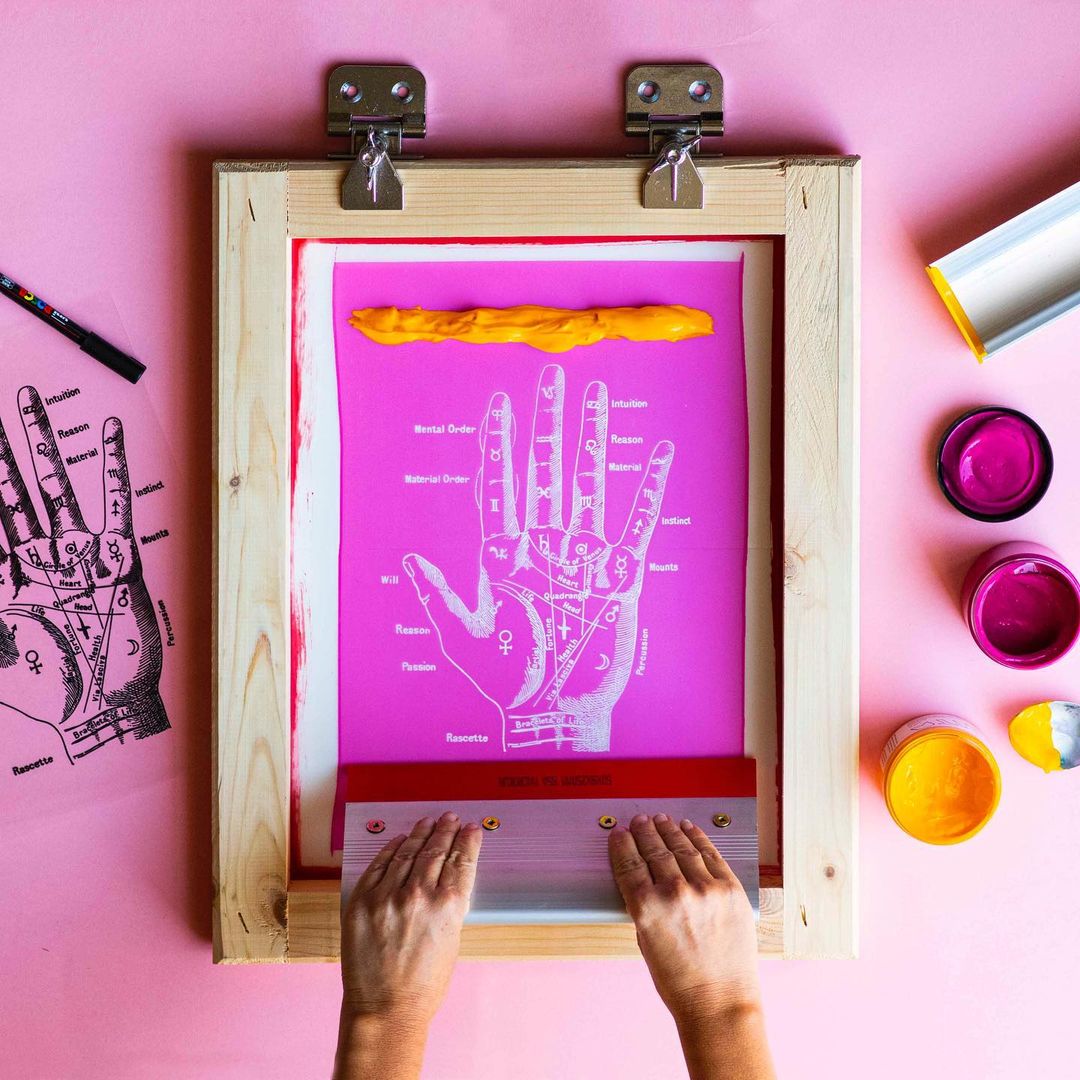 3. DIRECT TO GARMENT
Since the introduction of inkjet technology, people have tried to create print designs on T-shirts. It works just like when you print on a piece of paper. The machine will spray colors on the T-shirts according to the file. This process is operated through a computer.
Advantages
People can print complicated designs on T-shirts utilizing this method.
The color choices are more varied.
Disadvantages
This works better in small projects as the T-shirt designs would look less defined if the print design is done in large quantities.
It does not accommodate people to print on dark T-shirt fabrics.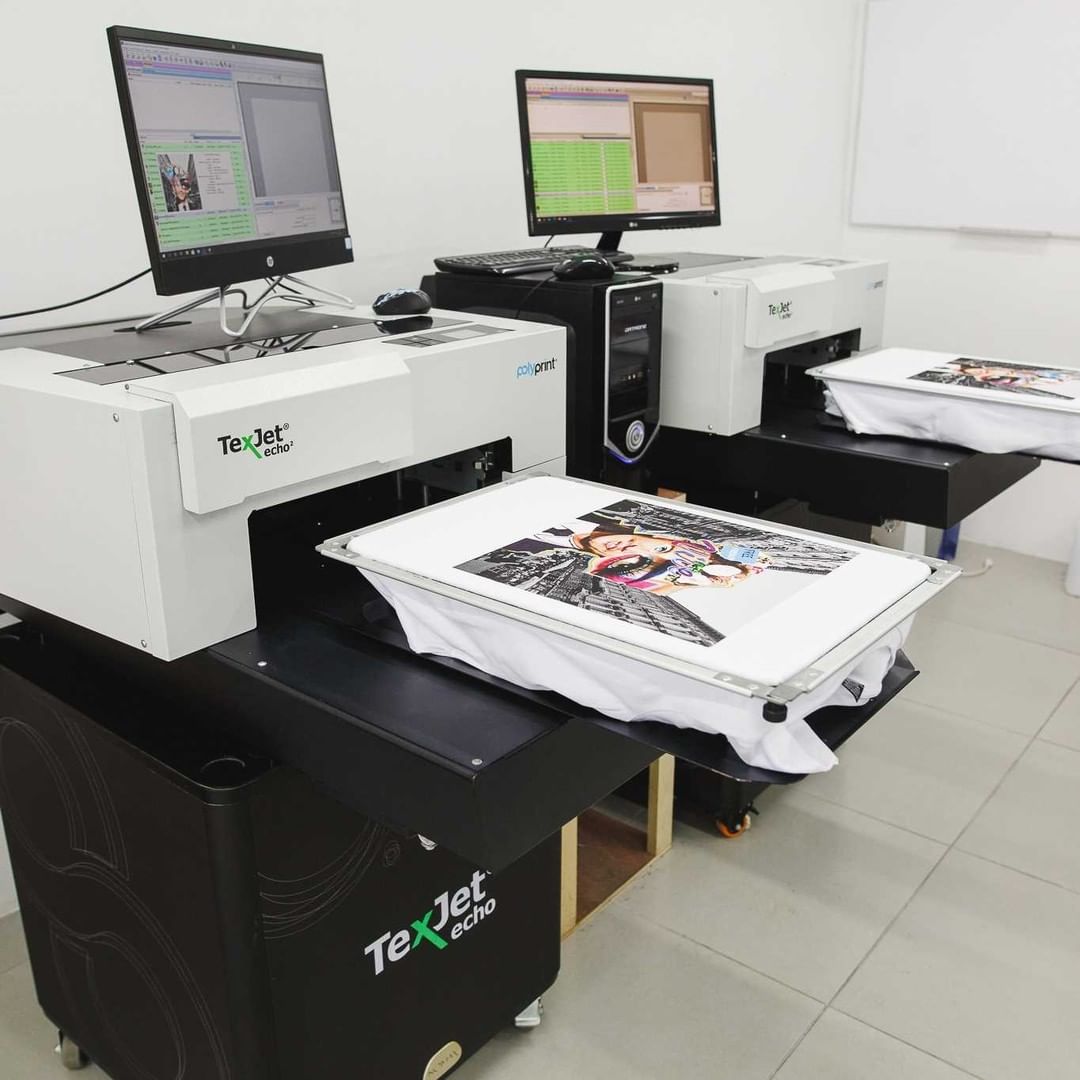 SELECTING THE VENDOR TO DO YOUR T-SHIRT PROJECT
Even if you think you already have a good T-shirt design and know which method to use, you still need to find the right vendor. Each vendor has its own quirks, and something that works for other people might not work for you. Here are two common ways to search for print design vendors.
1. SEARCHING AMONG LOCAL VENDORS
It means that you are looking for vendors around your area to do your T-shirt job. This process can be a little bit taxing as it requires you to contact each vendor. However, it is generally a more safe practice. The following points are some tips to get choose the best local vendors:
Go to the shop to see the printmaking process.

Ask for T-shirt samples of the finished design to see the quality of their work.
2. BROWSING THROUGH ONLINE LISTINGS
Due to the more frequent use of the internet, people have started to market their print services online. You can print designs employing an online vendor. Some people think that it is risky, but you can follow these tips to minimize the risk:
Study the vendor's services.

Read reviews from previous customers.

Consider the shipping time required to send the finished T-shirts.

Call the customer service center to ask for in-depth information.
Regardless of your choice, whether to print online or locally, you should always think about the following factors prior to doing your T-shirt print designs:
The print technique offered.

The cost for T-shirt materials and the print itself.

The time required.

Offerings such as T-shirt models, sizes, fabric types, and colors.

The minimum and maximum quantity.

Customer service quality, including the chance to proofread the design.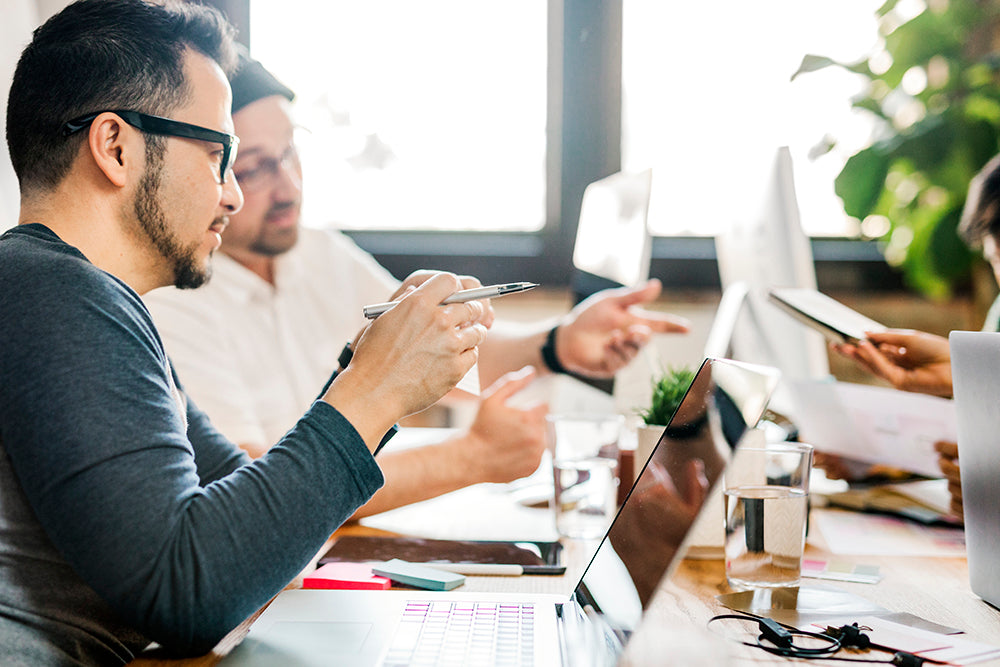 HOW TO CHOOSE THE RIGHT T-SHIRT FABRICS AND MODELS?
A piece of clothing should be wearable. Even though the print design looks very striking, if people do not feel comfortable when wearing the T-shirt, then the project is a bust. Let's take a look at the following points to ensure that you design a comfortable and wearable print T-shirt:
1. 100% COTTON OR COTTON MIX
Because when doing a T-shirt project, you are working with a limited budget, generally there are two types of T-shirt fabric that you can consider: pure cotton fabric or mixed cotton. The pure cotton is very comfortable and easy to wash. However, it is slightly more expensive.
The mixed cotton fabric is likely to have synthetic materials such as polyester. It still maintains some qualities that cotton T-shirt fabric has, though. The price is lower than pure cotton. However, since you are doing print designs on T-shirts, you should think about the suitability of the T-shirt fabric.
2. KNOWING THE AUDIENCE
This point is important in wearable print design projects. You want people to wear the T-shirts, and they would not likely do that if the design does not match their expectations. To guess their taste, you must consider their gender, age, and geographical location.
As an example, men would dislike T-shirt cuts that look too feminine to them. Varsity jacket models are also more suitable for college-aged people than the older ones because they look trendy. Lastly, long sleeve T-shirt designs might not be popular in a place with a hot climate.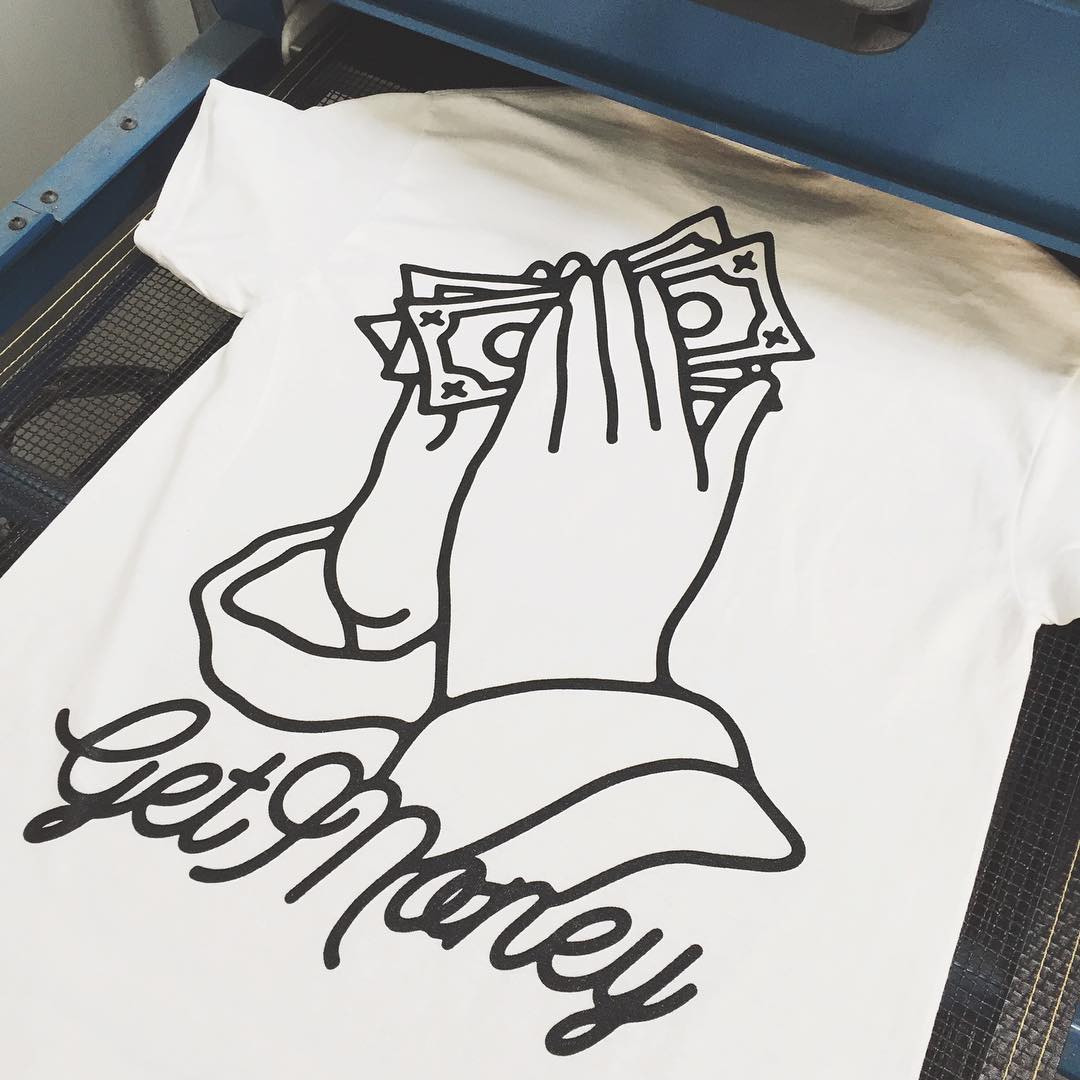 SUBMITTING THE DESIGN FILE FOR THE PRINT
Once you have finalized the T-shirt design, it is showtime. To make print designs on T-shirts, you just have to trust your chosen vendor to do the work for you from then on. It does not mean that you are totally hands-off in the process, though. Some things need to be done to prevent miscommunication.
Most likely, you will employ your own graphic design artist to create the T-shirt print design. Sometimes, the file from the artist does not match the specifications of the vendor.
Thus, you have to ask beforehand so that the result will not disappoint you later. Here are some important questions to ask the print design vendor:
The file types are suitable for the vendor's computer.

The right file size.

Color specifications for the file.
You should ask the graphic design artist to provide several file formats. To do print designs on T-shirts, usually, you will need a vector file. The most versatile format to present this design file is PDF. But it is still necessary to prepare the other formats.
The print vendor may also request color codes that are included in the design. It is to ensure that the print design comes out as it is intended. Your graphic design artist must also include it. Having tools like Pantone will help the process greatly.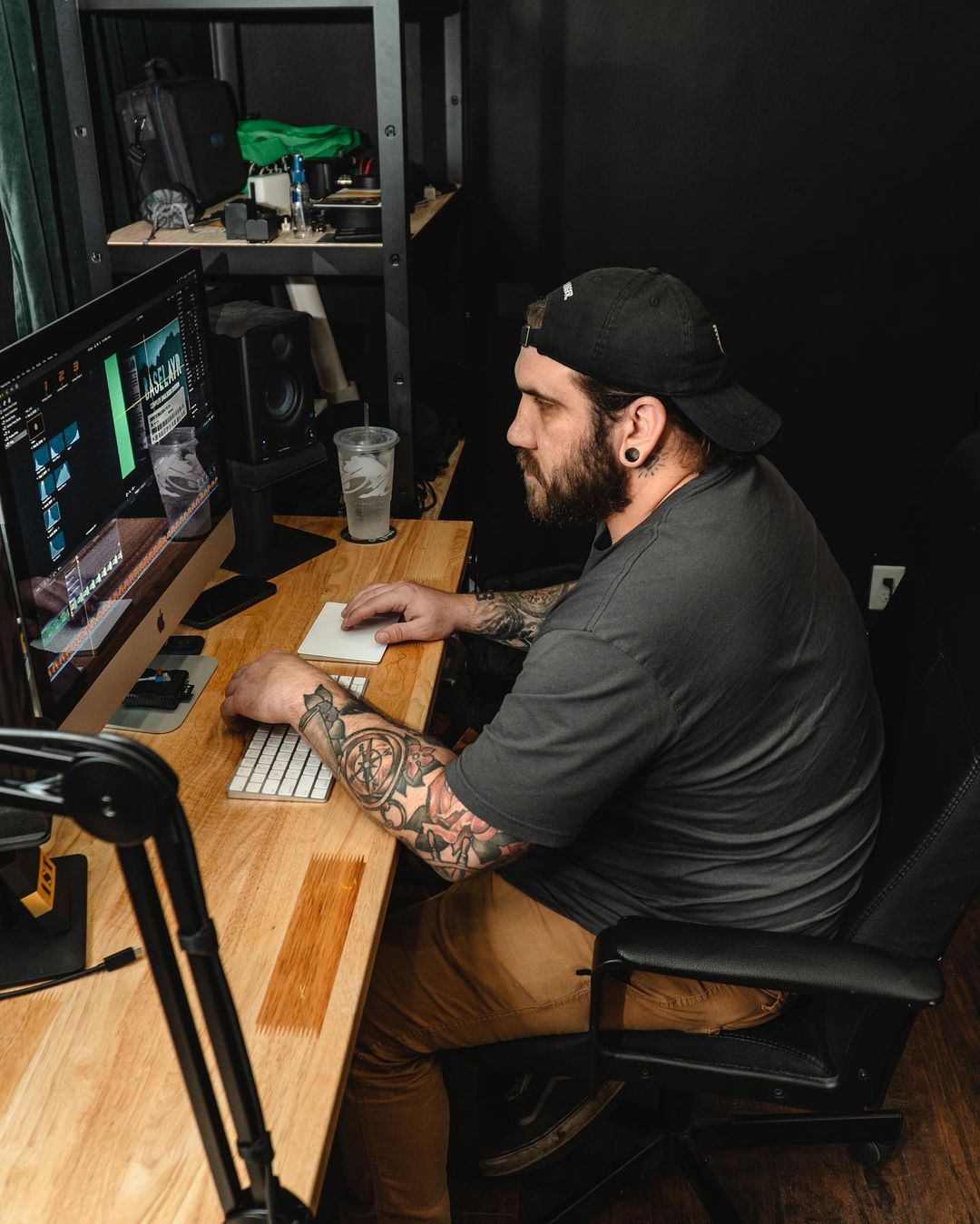 CHECKING THE DESIGN PROOF PRIOR TO FINAL PRINT
In the section about tips to choose a print vendor, we mention that the vendor should provide a proof before working on the order.
A proof is a sample that will tell you how the print design will look on a T-shirt at the end. It is an important process as you can detect issues in your design. The common issues that people may encounter during the proofing step are:
Some typos in the letters or numbers.

The colors do not come out as they have intended.

The alignment of the design looks off when placed on a T-shirt.
The proof can be digital or a T-shirt sample. If you are making a print design for a large number of T-shirts, this checking step is important. You can correct the design with your graphic artist so that there will not be wasted fabrics that can be very costly.
Sometimes, checking the T-shirt design on your own does not help. It might be beneficial to involve someone else in the process. They can provide a more objective judgment on the print. People say that this method can improve the end results of their print design projects significantly.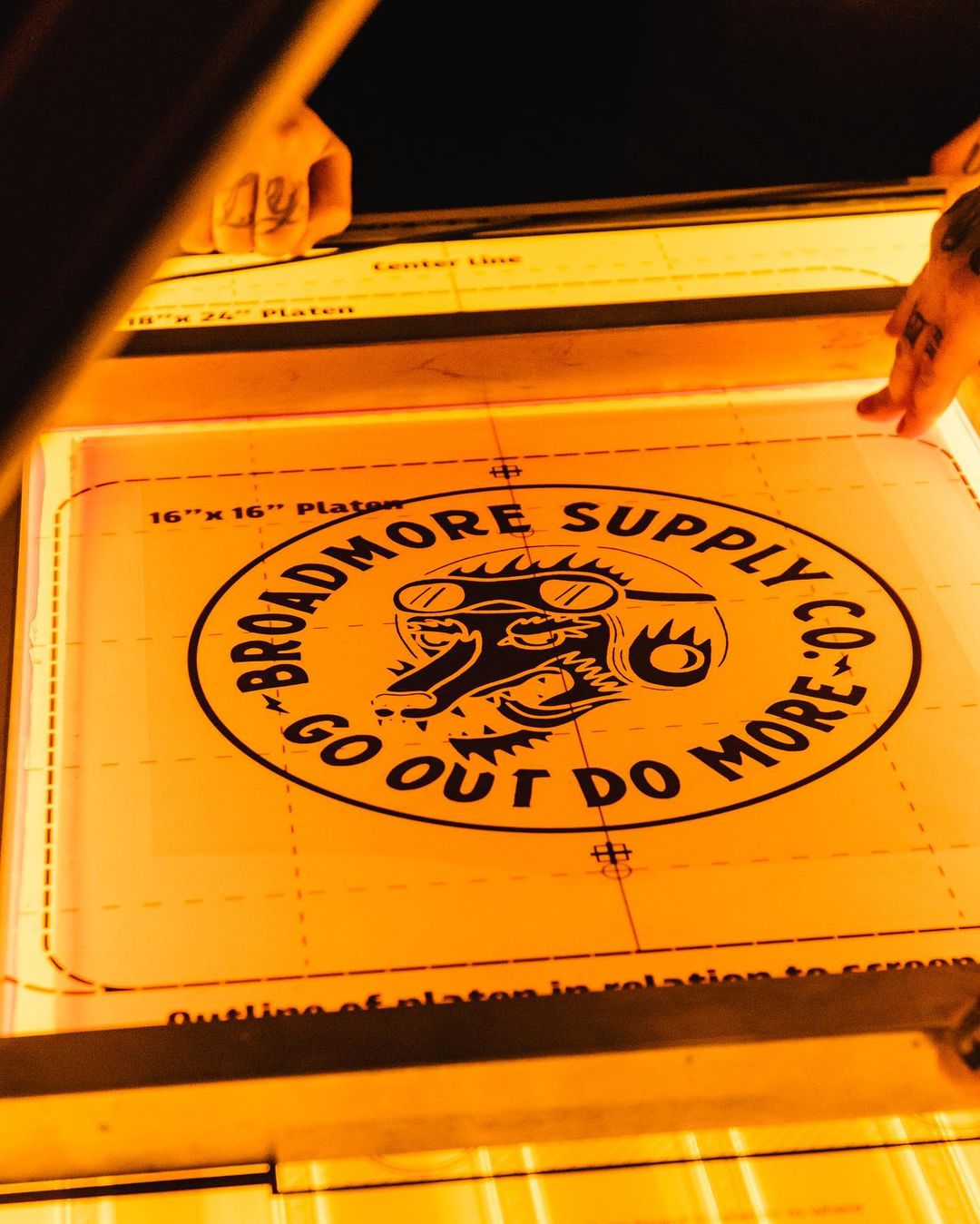 PICKING UP THE T-SHIRTS FROM THE VENDOR
Some people make a mistake by not checking their finished products when they pick them up from the vendor. This might lead to several issues in the future. If your T-shirt order is large, you can just take some samples for checking.
It is important to maintain a good relationship with your vendor during and after the process. Here are some tips that you may need to follow:
Talk politely to the customer service and the workers of the vendor.

Be straightforward with your design requests, but do not be too demanding.

Complete the payment when the job is done.

Thank the vendor for their print design work.

Provide a nice and honest review of the vendor's profile.
There are some benefits that you will gain from doing all of them. First, you will be able to work with the vendor again in the future. If you have a new design idea for T-shirts and your previous vendor has done a great job, you do not need to browse a vendor anymore.
Secondly, usually, a loyal customer is likely to get a special price from the vendor. This might lower the cost of the T-shirt materials or the print cost, even if you do not ask for it. This is really advantageous, especially for business owners who need to design print T-shirts every now and then.
Last but definitely not least, if there is an error in your final print designs on T-shirts, you can reduce the damage cost. If it is your mistake, the vendor might work on design corrections with discounted prices. If it is their fault, they will be more likely to take on responsibilities.